Project Card
Hyper allows to create a project card to manage and follow the organizations projects. Each project card includes its contact persons, relationship and documents.
Project Card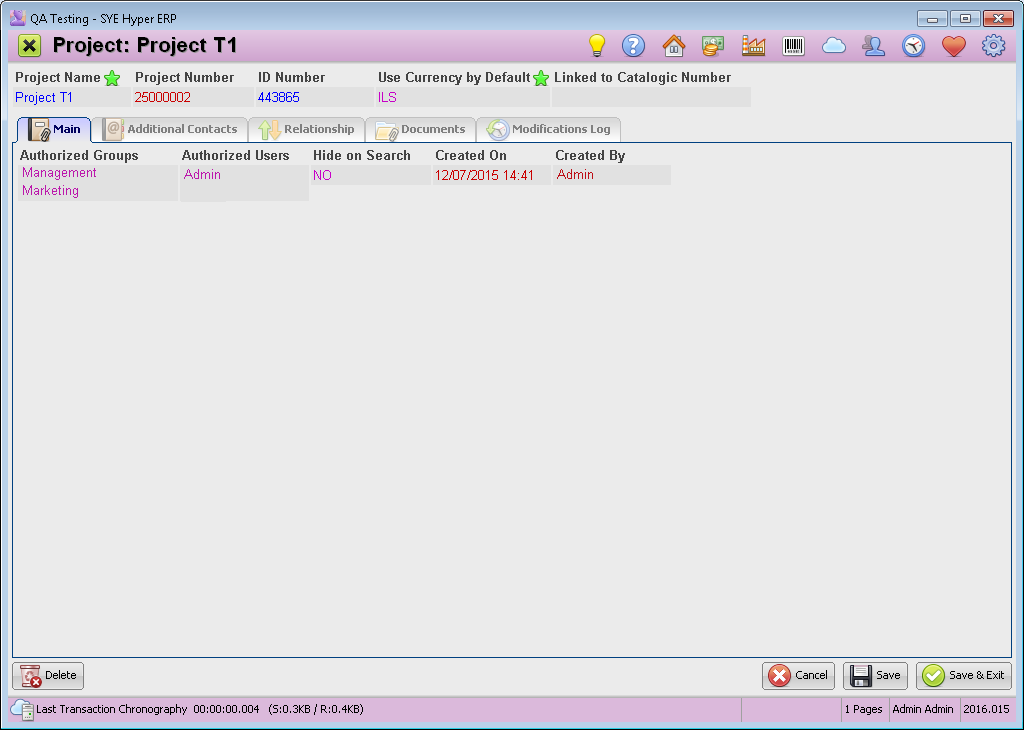 The main tab of the project card includes the general details of the project as well as the authorizations for this project. The following information filed are displayed at the top of the tab:
| Field Title | Description |
| --- | --- |
| Project Name | The project name, as will be displayed in Hyper. |
| Project Number | An automatic unique number, given by the system. |
| ID Number | An identification number for the project, manually given by the user. |
| Use Currency by Default | The default currency for the project formal documents. |
| Linked to Catalogic Number | Link to the projects products. |
The displayed fields can be customized according to the users preferences.

After filling in the above fields, define the users and groups authorizations for this project in the "Authorized groups" and "Authorized Users" fields. Press the

Save button to save the definitions.
The following tabs are available after creating the project card:
Relationship - This tab contains the information about all of the phone calls, meetings and correspondences related to this project. For further information, press here.
Documents - All of the documents and files, related to this project. For further information, press here.
Modification Log - The modifications and updates made in the project card. For further information, press here.