Approved Commission List
This table gathers the approved commissions for the supplier. Each record includes the order number which this commission refers to, as well as its total charge and the commission rate for this order.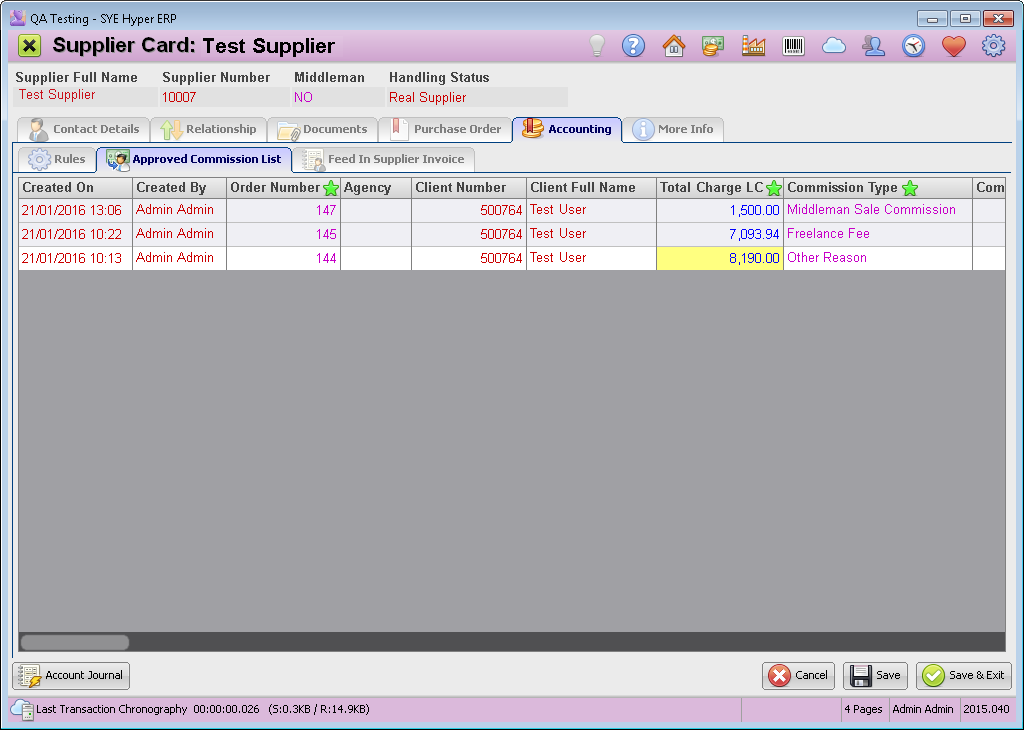 In order to report a new commission, follow the next steps:
Add a new row by pressing Ctrl + Enter or alternatively use the right click button menu.
Fill in the following mandatory fields:

Order Number - Choose the required order in the "Select an Order" window.
Total Charge LC - The total charge for the chosen order. The commission amount is calculated according to this field. The total Charge LC can be manually modified.
Commission Type - Select the commission type from the suggested list.
Commission & Rate - The commission rate from the total charge of the order. The default Commission Rate is defined in the "Middleman Commission % Rate" field, in the "Rules" tab. This field can be modified.

The "Commission Amount" field will be automatically calculated according to the values of the "Total Cahrge LC" and "Commission & Rate" fields.
Fill in the commission payment fields: "Paid against supplier Invoice", "Paid in Cheque Number", "Payment Date", "Manual Notes".
Press the
button.
Please note - The above details do not affect any tables or modules of Hyper and are used for information purpose only.