Receipts and Refunds with Items
The reports displays the receipts and refunds , according to the selected dates, agencies and client details.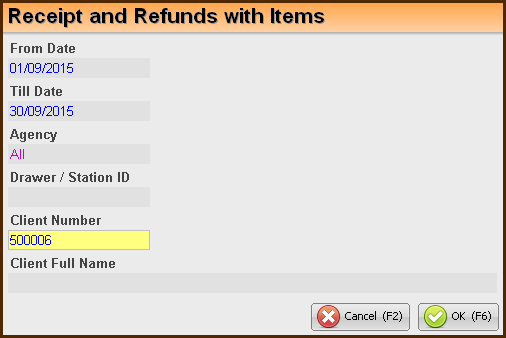 This report receives the data from the Receipt_items and Refund_items tables of Hyper, according to the required filters.
Report Output
The report is displayed as follows:
If no client was selected, the report displays all of the clients, ordered by the client number.
Each receipt and refund is displayed in a new row.
Refunds are marked with red background.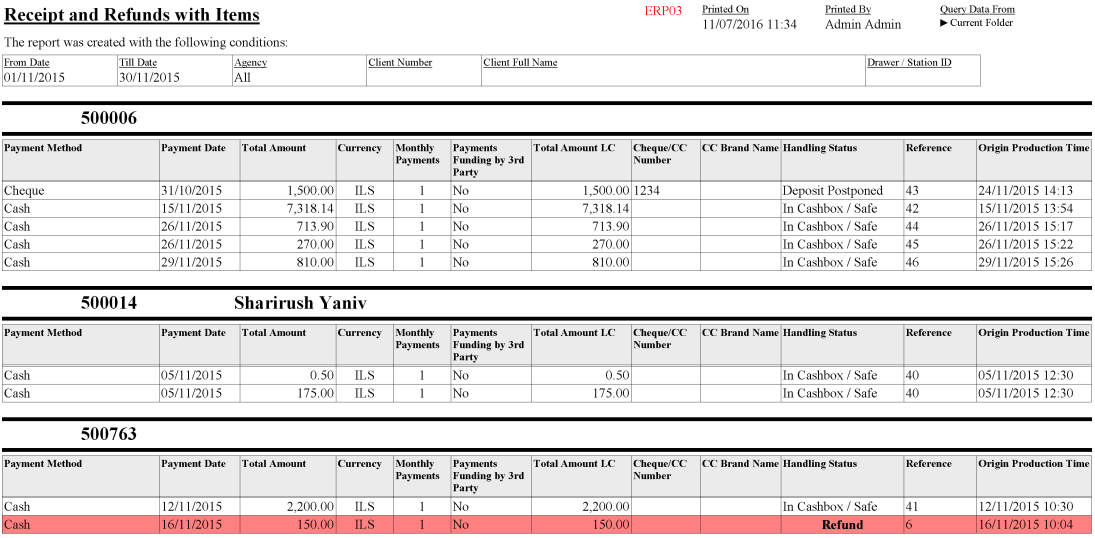 After closing the report, the system allows to save the report data in the clipboard. Click the

Yes (Enter) button to confirm.