Password Storage
Hyper allows its users to save encrypted useful passwords that will be available only to authorized users.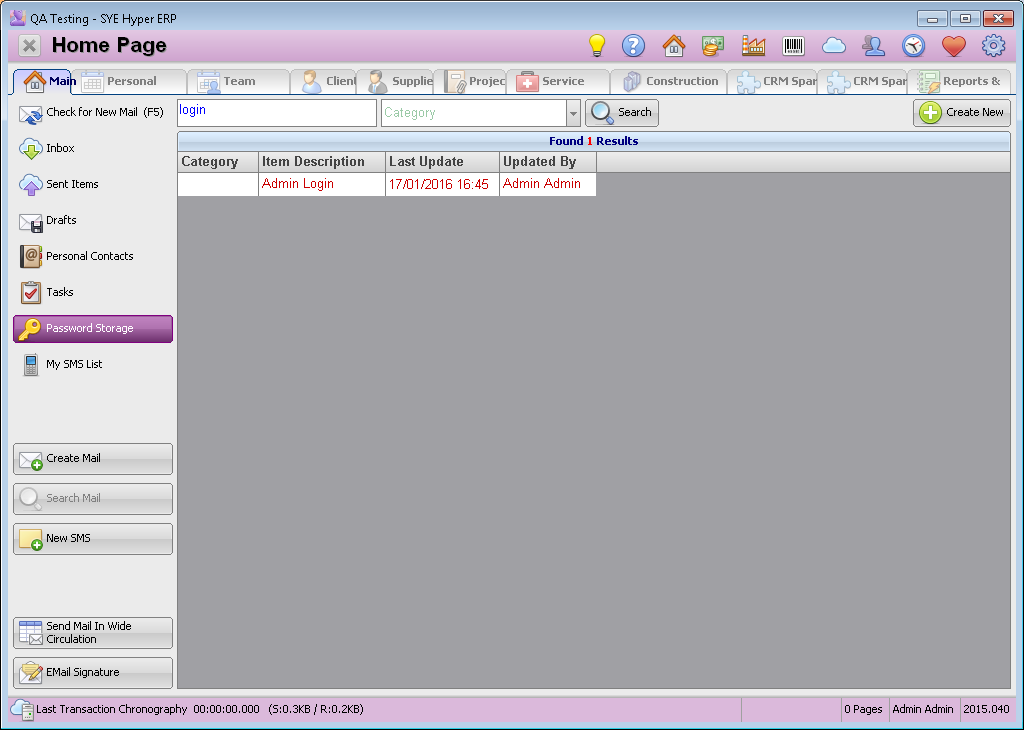 There are two action buttons in this page:
| | |
| --- | --- |
| Search | Search for a password. |
| Create New | Add a new password. |
Double click on a password record, will display the password details card. The information will be available according to the defined authorizations.
Create New
Click the

Create New button to add a new password.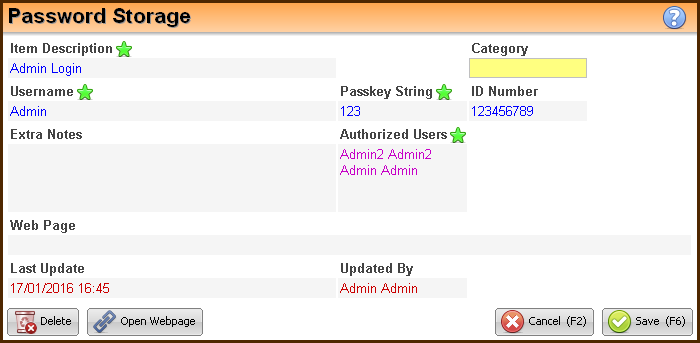 Please Note - All of the passwords are encrypted and can not be restored or viewed by the System Administrator.
Fill in the information fields as follows:
| Field Title | Description |
| --- | --- |
| Item Description | A Short description about the password purpose. |
| Username | The Username. |
| Passkey String | The password. |
| Authorized Users | Choose the authorized users for this password. |
The following action buttons are available in this window:
| | |
| --- | --- |
| Delete | Delete this password. Please note - Deleted passwords can not be restored. |
| Open Webpage | Open the webpage the was defined in this password card. |
| cancel | Cancel any changes and close the window. |
| Save | Save the changes and close the window. |