Relationship - EMail
This tab presents all of the email correspondences between the organization and the Client / Supplier. The searching fields at the top of this widow are used for filtering the Email records according to the required definitions.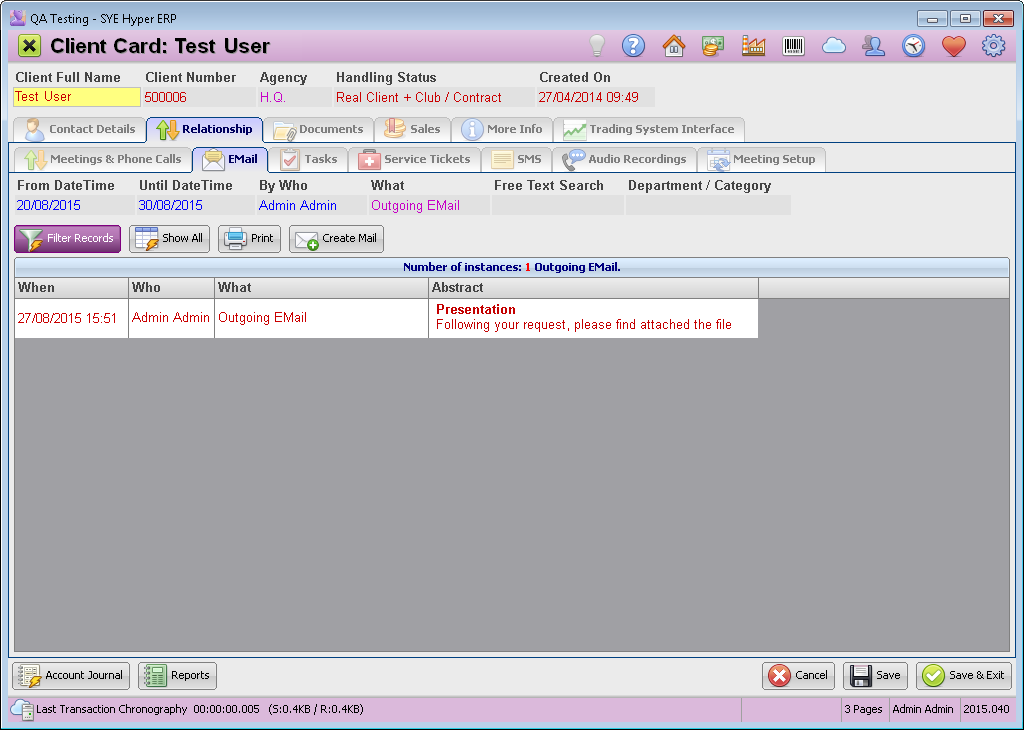 There are few acion buttons available in this tab:
| | |
| --- | --- |
| Filter records | Filter the records according to the values of the searching fields at the top of this this window. |
| Show All | Show all of the Email correspondences with the Client / Supplier. |
| Print | Print his table. This option also allows to export a PDF file of this table or sent it by Email. |
| Create Mail | Create a new Email message. This button will open a new message window, using the Hyper Email System. |
Double click on each of the email messages in this table records to open the message window for any further required action related to the message.