Enter C.C. Details Manually
This window allows to manually enter the credit card details of the client, to make a refund / withdrawal.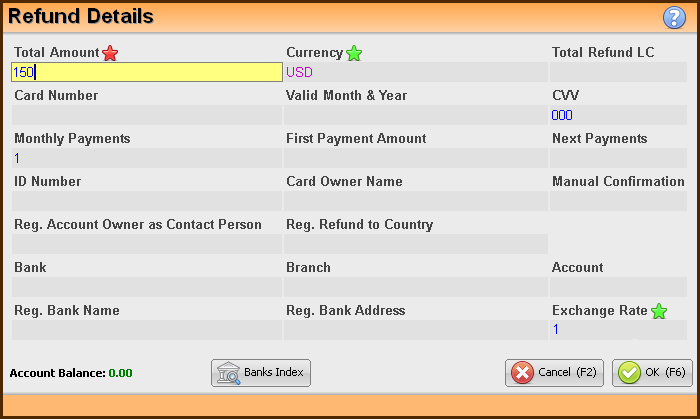 Fill in the total amount for the refund / withdrawal, Currency and the Exchange rate (the exchange rate of a local currency will be 1). Verify the details of the credit card and its owner. The bank details of the account can be automatically filled by using the

Bank Index button.
When updating the monthly payment field, the "First Payment Amount" field will be automatically filled and can be modified. The rest of the amount will be equally divided between the next payments.