Login/out Log
This tab displays the login and the logout time of the employee, for the selected dates.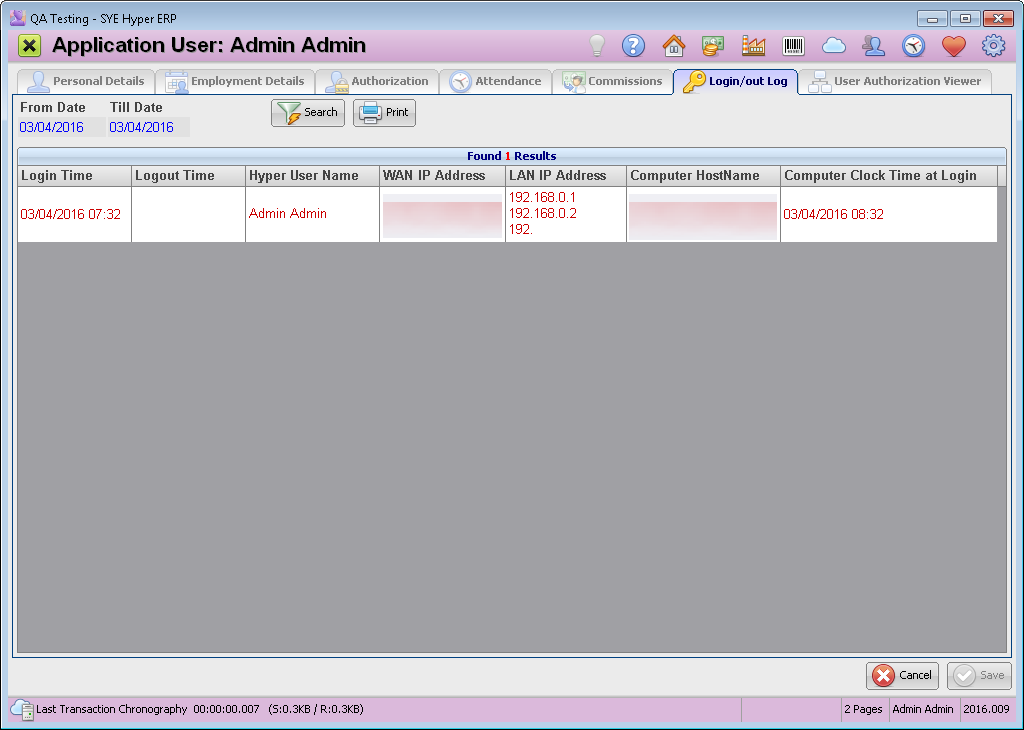 At the top of this tab select the required dates and press the

search button.
Results Table
This table displays all of the log-ins and log-outs times. This table can also be used for verifying the working hours of the employee. The table displays the following information fields:
| Field Title | Description |
| --- | --- |
| Login Time | The login time of the user. |
| Logout Time | The logout time of the user. |
| Hyper User Name | The user name, as defined in Hyper. |
| Wan IP Address | |
| LAN IP Address | |
| Computer HostName | The host name of the local used computer. |
| Computer Clock Time at Login | The date and time of the login, in the local computer. This clock time can be different than the clock time of Hyper's server. |
Print / Save log
By pressing the

Print button, at the top of this tab, this table can be printed. This button also allows to save this table as PDF file or send it by Email.