Search Wizard
The search wizard of Hyper, allows its users to execute advanced searches according to custom filters and selected criteria. By using this wizard, the user can execute filters that were created and defined by the system admin, according tho the organization needs and requirements.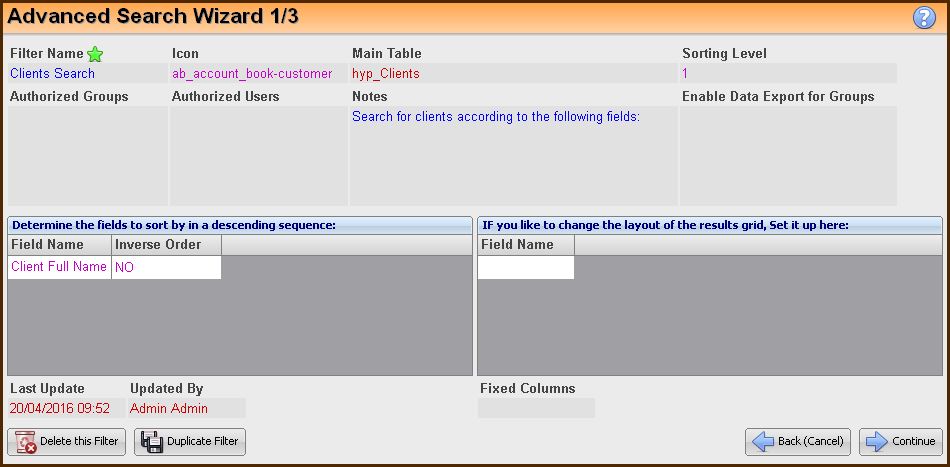 In this window, the user can choose to use one of the defined filters, edit the filters and create new filter. There are three areas in this window:
The filters list - the table on the left side of the window, displays the list of available filters.
Filters description - The description of the selected filter.
The filter's search paramenters - These are the search paramenters that were defined for the selected filter.
Filters Selection
Select the required filter from the list. There are two types of filters:
Opened filters - These filtrs allow the user to define the required criteria in the selected filter's search fields. Search fields can be left empty. Please note - some of the filter fields values can be defined when creating the filter and therefore can not be changed.
Closed filters - These filters criteria are fixed and can not be modified.
After choosing the required filter and filling in the required fields, press the button.

The following action buttons are available at the bottom of this window:
| | |
| --- | --- |
| Edit Filter | edit and modify the definitions of the selected filter. |
| Add Filter | Create a new filter, according to the user requirements. For further information, press here. |